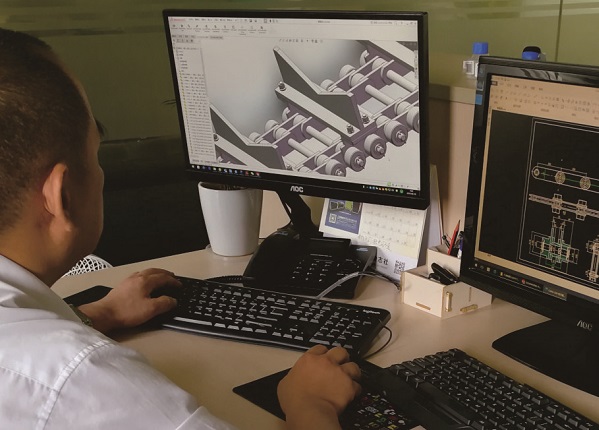 1. Cost-Effective Solutions and One-Stop for all Chain Drive Products
High Quality & Cost-Effectiveness Solutions for Industries.
With more than 60 years of product development expertise, closed cooperation with customers, tested with proven results in industry applications, Hengjiu provides customized services, cost-effective and tailored solutions to industries like beer and beverages, food machinery, metallurgy, forklifts, construction and mining machinery, port equipment, agricultural machinery, and 4WD automobile transfer case, grain and oils, sugar, latex processing, environmental protection, paper making, glass manufacturing, wood processing, automated automobile parking systems, textile and rayon manufacturing and other industrial fields.
We offer One-Stop Go-To Provider for Chain Drive Products. This greatly alleviates customer's procurement complexity and cost -- reducing quality risks and closed customer-supplier interaction on application and delivery timeliness, and inventory costs as in following cases:
(1)Metallurgy: Transmission Drive Chain, Conveyor Chain, Low Maintenance Stacker Reclaimer Chain, Saw Tooth and Inverted Tooth Drive Chain, Large Sprockets, etc…
(2)Forklift: Leaf Chain, Plate Chain, Hydraulic Oil Pump Toothed Chain, Screw Conveyor, etc…
(3)Brewery & Beverages: Roller Chains, Oil Seal Roller Chain, Stainless Steel Flat-Top Chain, Synthetic Flat-Top Chain and Net Chains, Synthetic Sprocket, Various Accessories & Ancillary Parts, …
(4) Automated Window & Vent Automation: Actuator Chain
(5)Automated Automobile Parking Garage: Roller Chain, Low Maintenance Large-Size Pitch Conveyor Chain & Sprockets.
(6)Palm Oil: Roller Chain, Conveyor Chain & Sprockets
(7)Oil Exploration: Extra High Tensile Strength Roller Chain & Sprockets
Please contact us if you need related information. Please consult us anytime; we are keen to offer our recommendations and customized solutions.
2. Competitive Pricing
Providing high-quality, cost-effective chain drive products to the customers distinguishes Hengjiu from other suppliers.
Preferential steel prices. Not just only providing a large variety of chain drive products to steel companies, we also established long-term stable business relationships with these steel companies as we also sourcing our raw materials directly from them.
Advantages of chain equipment.Hengjiu Group was the only company designated by the Ministry of Industry of China to manufacture special chain equipment. Our advancements in special chain manufacturing equipment technology are unparalleled, covered by numerous patents. If the customer purchases a large number of chains, even non-standard chains, we can expeditiously develop special high-efficiency equipment that facilitate reduced product costs.
Professional Manufacturing and Flat Organization Structure. Specialized manufacturing is our main business approach, so each of our factories has its own unique market segment and key product series. Specialized manufacturing of different series of products allows us to improve our efficiency significantly, reduce cost, prompt delivery, and stable quality.
One-Stop Provider Hengjiu Group can manufacture most of the chain products. When a customer have a variety of chain requirements, we can offer everything at one stop to the customers, without having to purchase chains, accessories and ancillary parts from multiple suppliers, thus avoiding unnecessary work duplication and higher costs.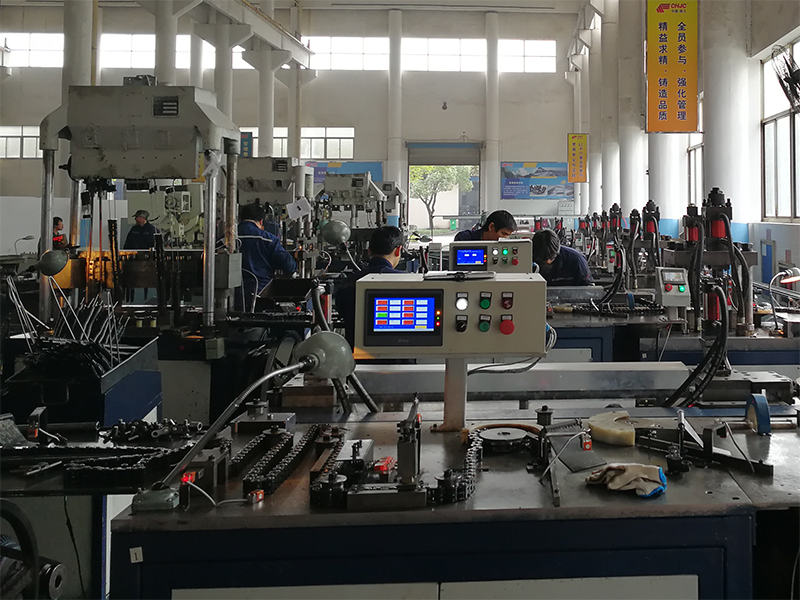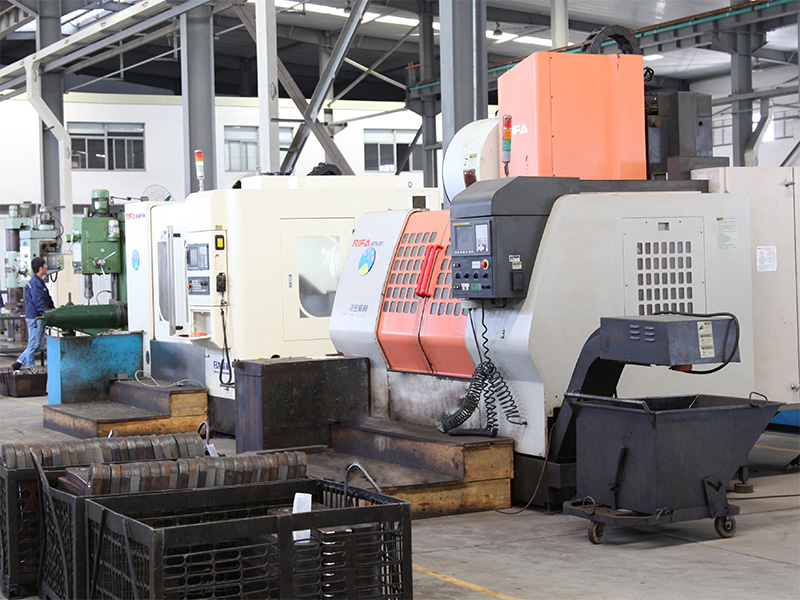 3. Stable and Sound Finance coupled with a very Stable Team in the Organization
Hengjiu's slogan is "Delivery, Safety and Reliability", not only is the reliability of chain products, but also refers to Hengjiu is a responsible supplier, we are a secure linkage in the customer's logistic supply chain.
Hengjiu Group's perseverance and adherence to a stable financial principles and focused on workforce stability. We have 180,000 m2 of factory buildings and 350,000 m2 of land with an annual output of about 70,000 tons of chains. Over 1,520 experienced team members under the guidance of 4 industry experts at the national chain transmission level are fully capable of providing customers with high-quality products and high-quality solutions. A stable financial style and a stable team are important reasons why Hengjiu Group can survive several global economic crises and develop continuously over the past 60 years.
Because of this, for a long time since, many leading industrial companies chose us as their important suppliers.
4. Comprehensive Product Series Offerings
Hengjiu belongs to a group of very few manufacturers that concurrently able to offer Chains and Sprockets of Alloy Steel, Stainless Steel, Forged Steel, Wrought Iron, and Synthetic materials. Our product series are not just only wide; we offer comprehensive sizes for each series than other manufacturers. Our steel chains include Plate Chains, Welded Chains, Roller and Bushed Chains, Toothed Chains – Inverted Tooth and Sawtooth types, Pin Chains, Die-Forged Chains, Flat-Top Chains, etc… We have in excess of 20,000 chain product models.